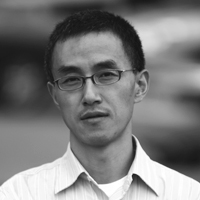 Dr. Ping Jiang
is the CIO and the founding partner of PING Capital Management, Ltd. where he leads a team of investment professionals in both New York and Shanghai. Prior to founding PING Capital, Dr. Jiang was at SAC Capital where he served as the Portfolio Manager for the Emerging Markets and Global Macro Investment Group. While at SAC, Dr. Jiang built and led portfolio management teams in New York and Shanghai. Prior to joining SAC in 2005, Dr. Ping Jiang was a Managing Director at Lehman Brothers, where he was in charge of the Liquid Markets Proprietary Trading Group. In previous roles at Lehman Brothers, Dr. Jiang served as Head of Latin America Foreign Exchange Trading and previous to that he was Senior Vice-President of Global Foreign Exchange. Dr. Jiang began his career at Lehman Brothers in 1995 as an associate on the Foreign Exchange proprietary trading desk. Dr. Jiang holds a Ph.D. in chemistry from Princeton University.
Our Valuable Team Members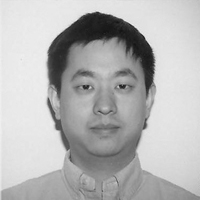 Justin Jiang
Deputy Chief Investment Officer
Mr. Jiang is the Deputy Chief Investment Officer for PING Capital Management Ltd. Prior to joining PING Capital, Mr. Jiang was a Senior Trader/Analyst in the Global Macro Investment Group SAC Capital. His responsibilities included managing equity, credit and commodity portfolio risk, and generating and executing trade ideas. Prior to that, Mr. Jiang was a Vice President in Citigroup's Global Credit Derivatives Trading team based in Hong Kong. He started his career as a quantitative researcher in Citigroup's fixed income department in New York in 2002. Mr. Jiang holds a Bachelor's degree in Management Information Systems from Tsinghua University in China and a Master's in Financial Engineering from Haas Business School, University of California at Berkeley.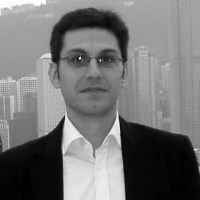 Mr. Garvalov is the Chief Risk Officer for Ping Capital Management Ltd. and is responsible for risk measurement, monitoring and management. Prior to joining Ping Capital, Mr. Garvalov was a Foreign Exchange trader and market maker on the Latin America trading desk at Lehman Brothers. He managed the risk of several Latin American currency and interest rates portfolios. Prior to that, Mr. Garvalov worked in the Finance division of Lehman Brothers analyzing risk for several trading desks. Mr. Garvalov received his Master's in Economics from Johns Hopkins University and his Bachelor's degree in Finance from Baruch College, CUNY, New York.
Shaoping Zhang
SVP Trading - Shanghai
Laura Guan
COO and Business Head - Shanghai